The Changzhou Spring and Autumn Paradise Rope Net Tribe Project has officially been launched and put into operation recently! Upgrading and renovating the original park, with over 3000 square meters of forest rope net park!!
In the early stages of project design, designers began to consider how to create a more open and complex space at the urban scale to meet the amusement needs of children of all ages. Based on the original amusement ecology and unique local cultural characteristics of Spring and Autumn Park, we have created an exclusive comprehensive rope net amusement device with diverse gameplay and unique appearance.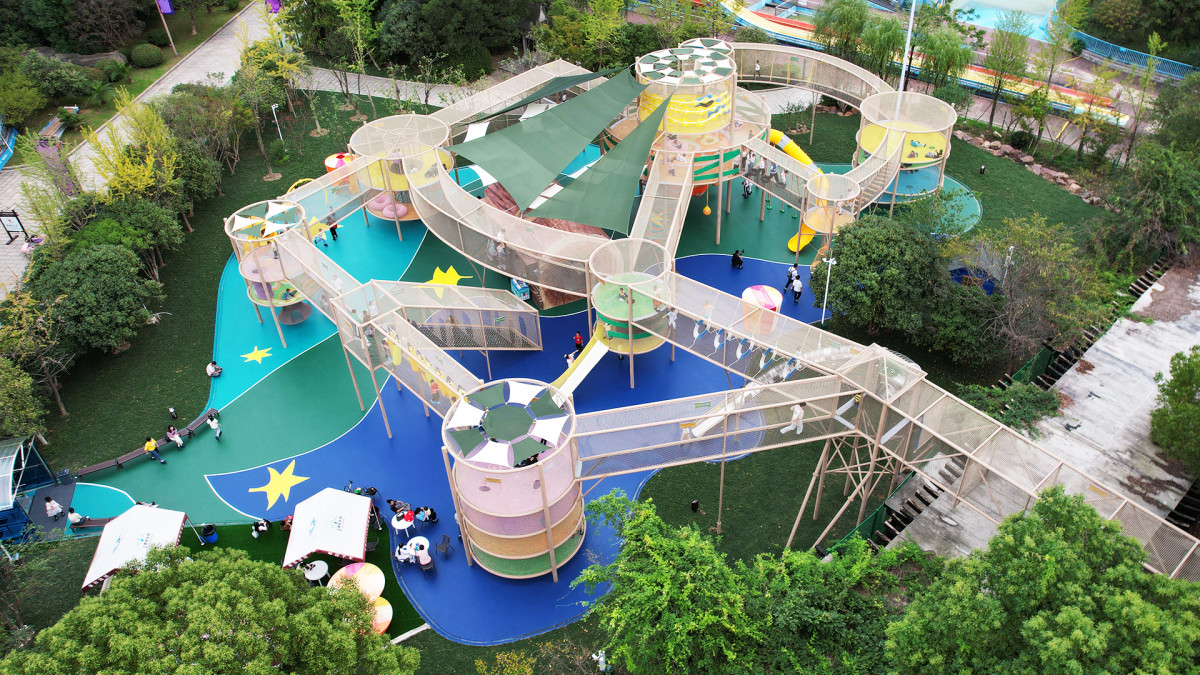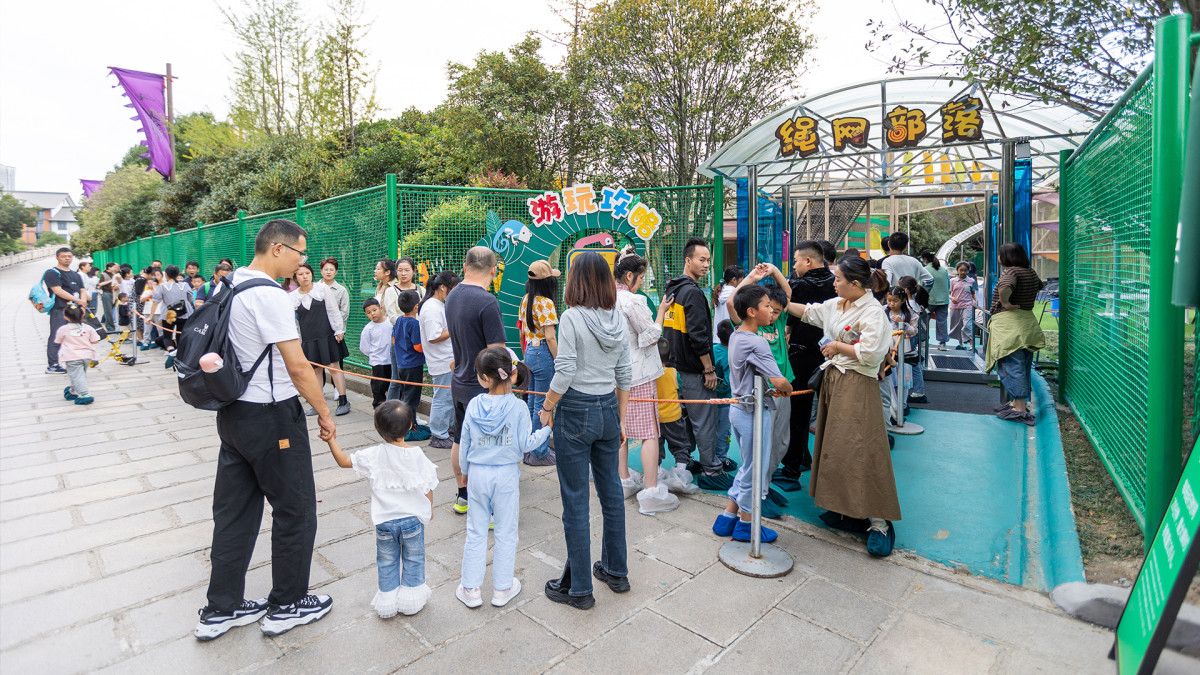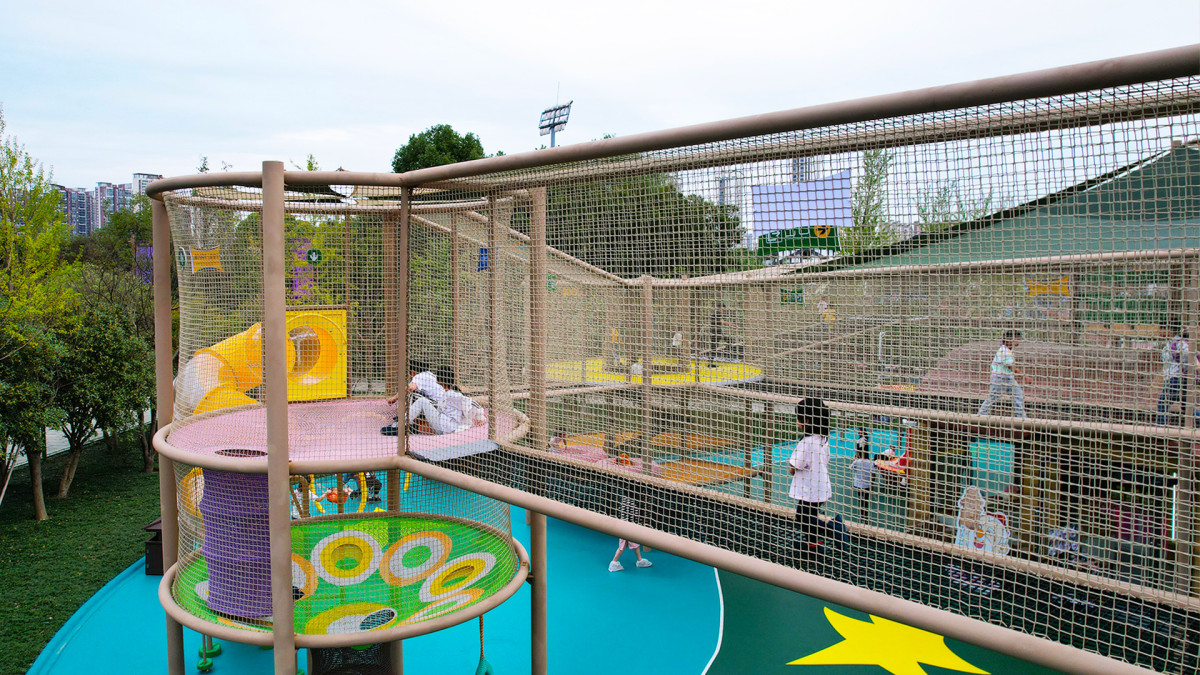 More than ten levels are set up inside the facility to ensure that children can fully exercise their physical fitness and courage to challenge through movements such as climbing, jumping, and running, while ensuring safety. The colorful rope net equipment is perfectly integrated with various fun challenge elements, becoming a popular amusement checkpoint within the park.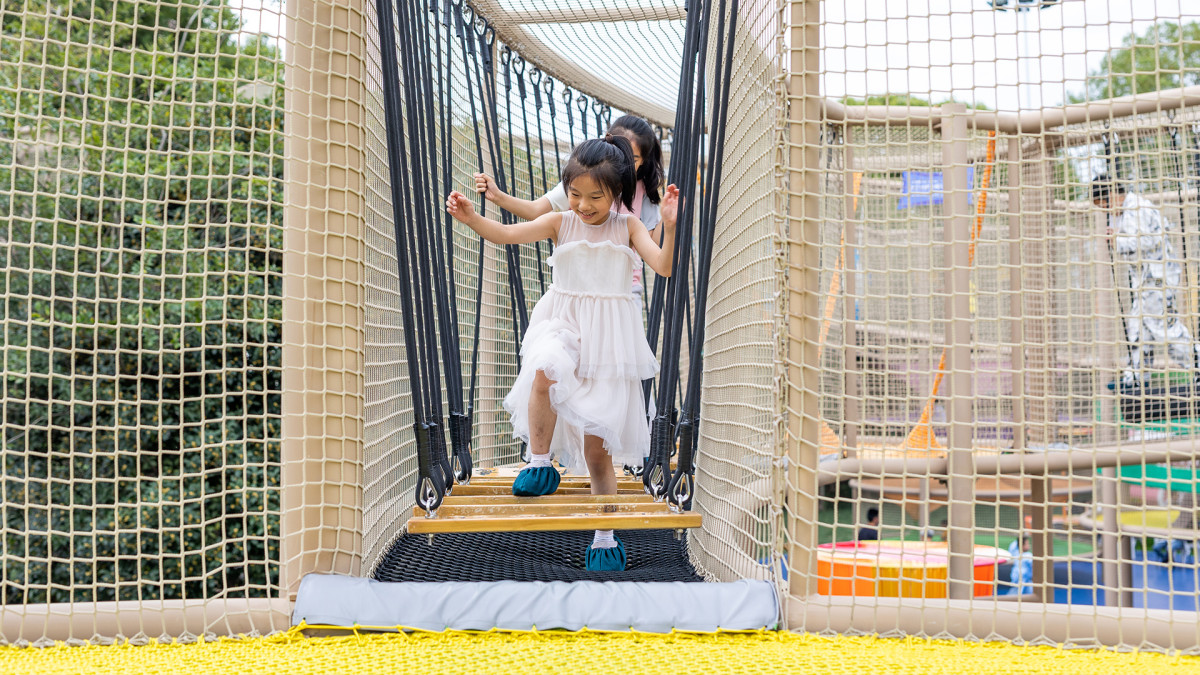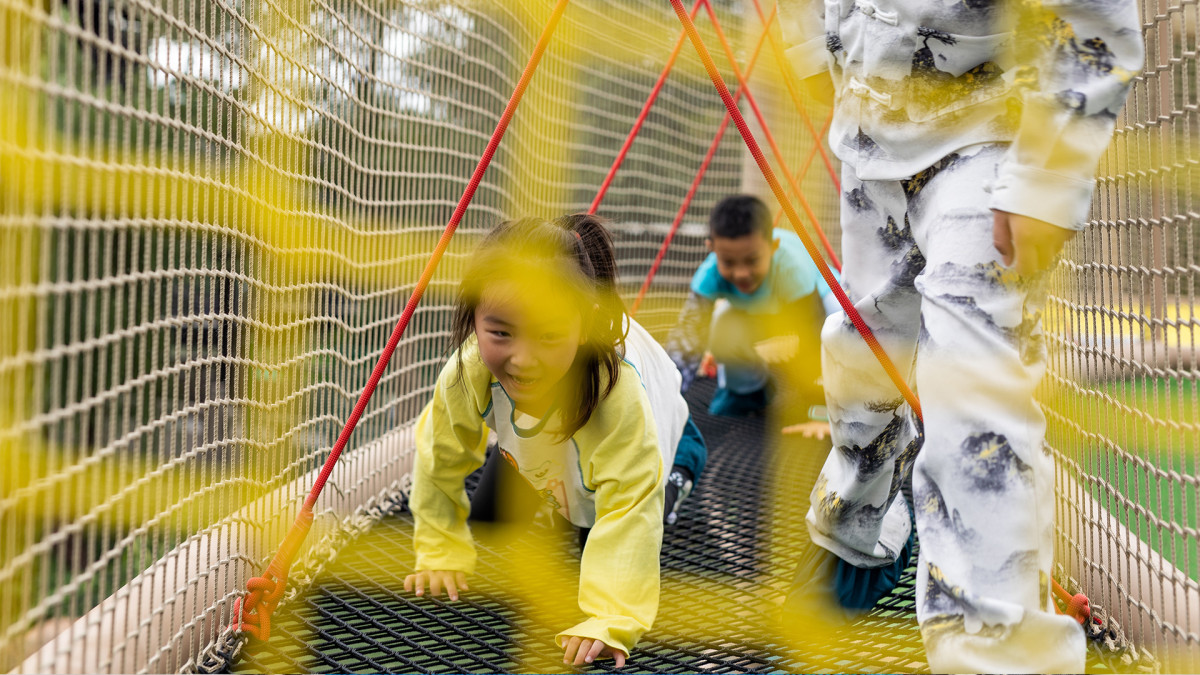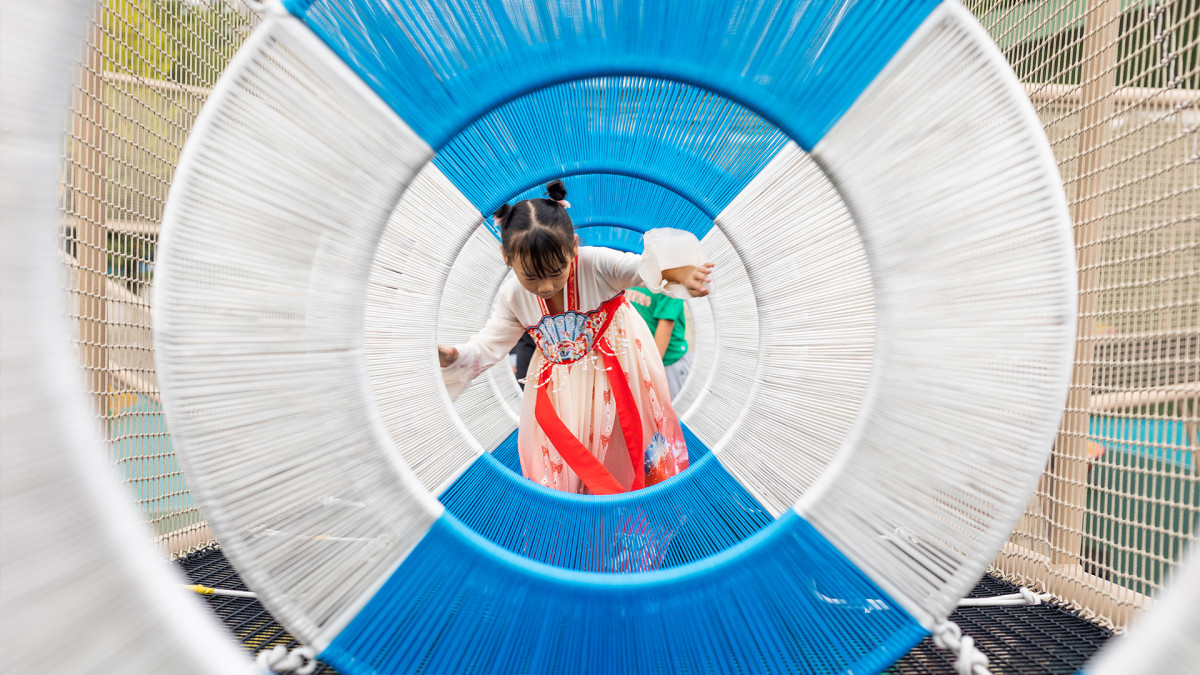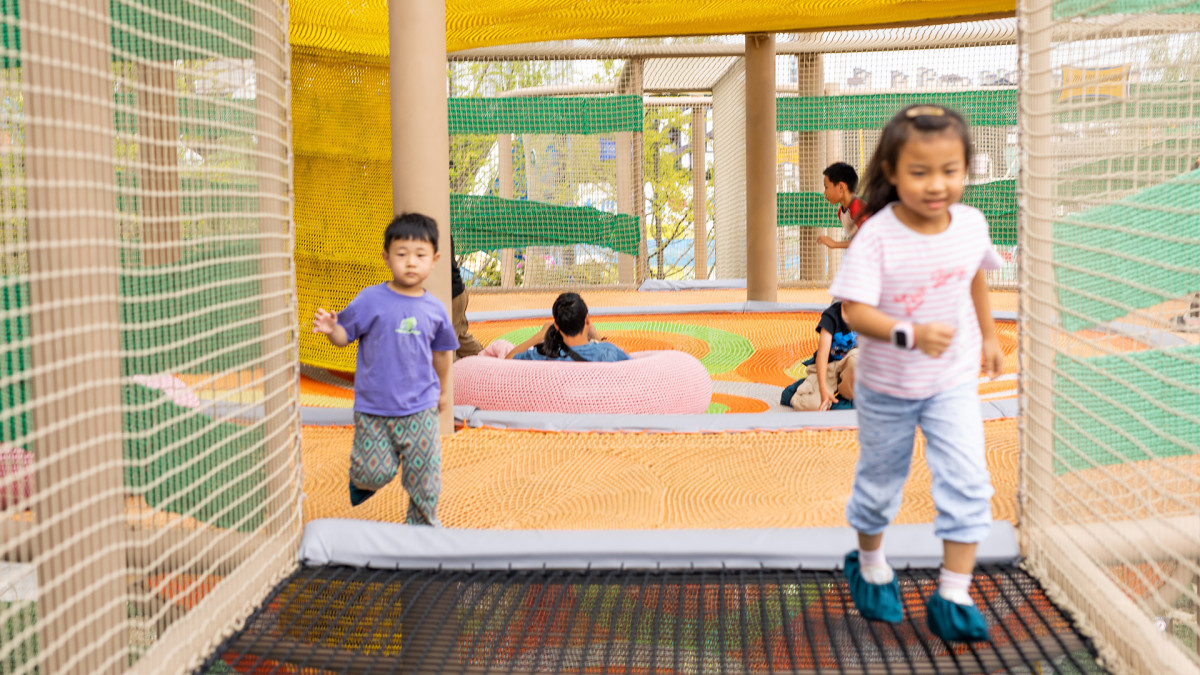 This is no longer just a playground suitable for children to play, nor is it just an amusement project that provides more exploration, discovery, learning, and play for children. It is a place where families can experience beautiful leisure time and enjoy parent-child interaction.